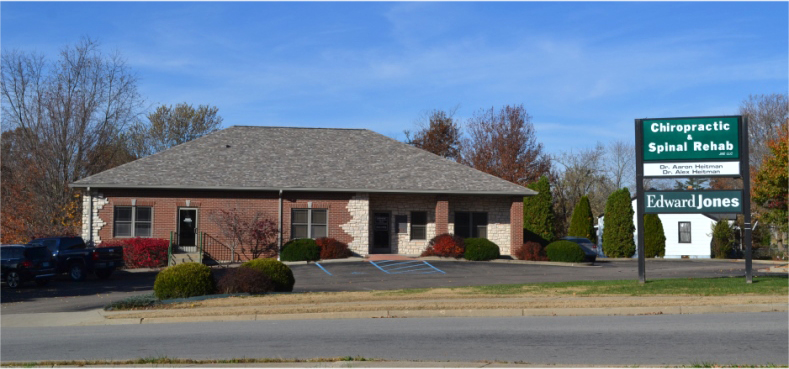 In the 1960's, Dr. Frank Congiardo started his chiropractic office in Rolla, MO. He practiced in Rolla successfully for over 37 years. His wife Jan Congiardo managed the office until 2001. Dr. Congiardo and Jan were reputable and known for their service to the community. I purchased Dr. Congiardo's practice in 1996 and he still practiced with me part-time until 2000. The trust in them helped encourage their patients to become my patients. I attribute much of my success to them still today.
As a chiropractic patient myself, I have experienced what many patients have likewise in a chiropractic office. I expect to be treated by the doctor as they would want to be treated themselves. Therefore, I came up with our practice motto, "We treat you as we would want to be treated ourselves."
The practice grew too large for our office downtown on 7th street, and I built a new office on Highway 72 in 2004. I hired another chiropractor to help expand office hours. Fortunately, my brother Dr. Alex Heitman took an interest in chiropractic as well and joined my practice in 2017. We both practice and utilize the same techniques.
The practice includes a mix and of "old school" and new techniques. We use specific "hands on" spinal adjusting techniques catered to each individual patient. We do not use the same roll you right/left techniques on every patient or put patients on a massage/roller table without examination.
When you come into our office for your first visit, you will have a thorough examination and x-rays if needed. The first visit is usually 45 minutes to 1 hour. You will be given a diagnosis and recommended treatment. Thereafter, each follow-up visit usually takes approximately 15-20 minutes.
Come see and feel the difference at Chiropractic and Spinal Rehab in Rolla.
Dr. Aaron Heitman
Read More About Dr. Aaron Heitman