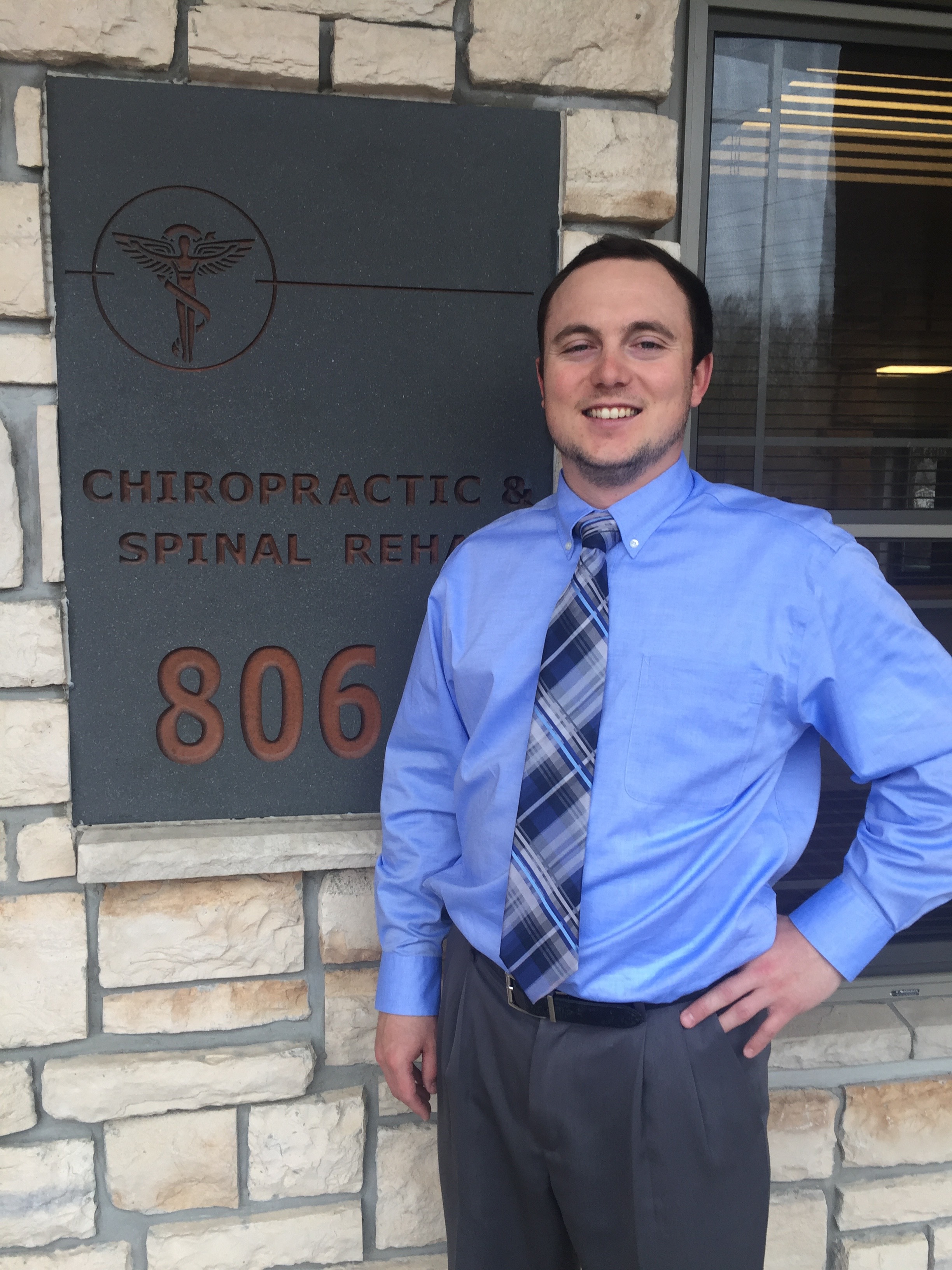 I am a 2016 graduate from Logan Chiropractic College. I have had the pleasure of practicing alongside my brother since 2016 at Chiropractic and Spinal Rehab in Rolla, Missouri. My brother, Aaron, has successfully practiced chiropractic in Rolla for the last 22 years. While earning my degree and during my residency, I have had the opportunity to learn from some of the best and most successful chiropractors in the state of Missouri. I grew up in this area, and find it rewarding helping people in need and promoting a healthier lifestyle in the community.
I developed my passion for chiropractic as a teenager. After suffering from a back injury while playing sports in high school, I turned to my brother for help. I benefited immensely from regular chiropractic care from him. I was able to continue being a three-sport athlete while missing minimal playing time. I became very interested in the art of chiropractic after receiving treatment from him and decided to focus my efforts on becoming a chiropractic physician.
My residency program includes the Montgomery Health Center in Chesterfield Missouri, Southfield Health Center in St. Louis Missouri, and an internship under a Chiropractor in South County St. Louis who has practiced for over 20 years. I will continue to use my strong clinical and educational experience from Logan College of Chiropractic, combined with my brothers 22 plus years of experience to offer quality care focused on providing solutions for a variety of health conditions. I have vast experience in treating the following:
Neck and back pain
Headaches
Sciatica
Disc bulges
Numbness and/or tingling
Scoliosis
Fibromyalgia
Arm/foot pain
Sports injuries
Carpal tunnel
Plantar Fasciitis
When I'm away from the office I enjoy bass fishing on Table Rock Lake, working with youth athletics, spending time with friends and family, and living an active lifestyle.